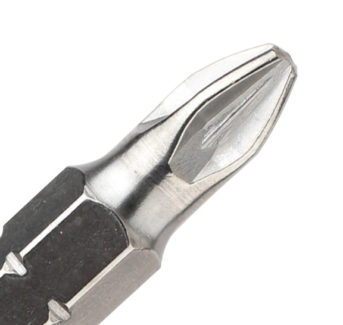 Rust doesn't stand a chance
Features
• Stainless steel.
• Quick lock attachment.
• Optimum corrosion protection.
Benefits
• No risk of external rust.
External rust on stainless steel is the result of abrasion when tightening screws using
ordinary steel tools. The material which wears off such tools comprises steel particles
which adhere to the screws and are transformed, in the presence of oxygen, into rust.
The use of stainless steel bits prevents the formation of external rust on stainless steel
screws or stainless steel surfaces.
• Quick lock attachment for optimum holding in the chuck.
• Fully compatible with PZ, PH, T, SL type screw.
Ref.UUSE