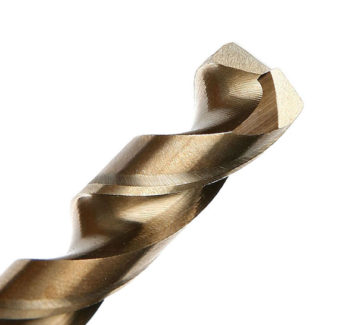 Features
• Fully ground drill bit 5% cobalt HSS-E.
• 135° tip angle.
• Split point.
• Flute type N.
• Diameter tolerance h8
Benefits
• Starting precision.
• The cobalt content makes the bit harder and heightens temperature resistance,
for work with hard metals such as stainless steel.
Applications
• Unalloyed and alloyed steels (up to 1200N/mm²),
stainless steel, cast iron.
Ref.700Y