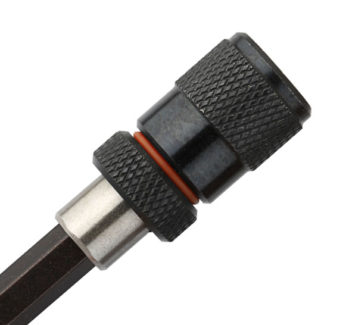 Ideal for plaster boards
Made in Germany
Features
• Permanent magnet.
• Deep adjustable system.
• Cold forging process.
Benefits
• Screw deep adjustment according to the job.
• Ideal for: Joinery and carpentry, door and window installation, interior works
(sandwich type plaster boards and hard particle boards).
• Effective holding of screws with powerful magnets.
• Ideal for long screws.
• Quick lock attachment for optimum holding in the chuck.
• BIG is suitable with PH2, PH3, PZ2, PZ3, T 15 to 30.
• BIG Mini is suitable with PH1, PZ1, T10″.
Ref.UUSA-U001