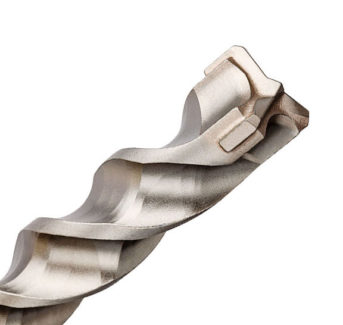 Drill rebar
Doesn't crack concrete
Perfect round and calibrated hole
Features
• Monobloc carbide tip with self-centering point.
• Tip angle 135°.
• 3 cutting edges.
• 2 shape designs: half-round and square.
• Compatible SDS-plus shank.
Benefits
• The 3 cutting edges monobloc tip is the solution for all concrete drilling.
• The self-centering tip allows more precision.
• The tip design guarantees a concentric hole.
• The square fl ute accelerates dust extraction and improves the drill bit life time.
Ref.113Y-138Y-157Y