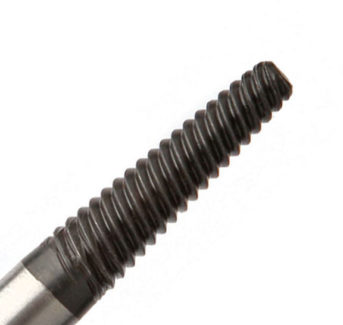 Features
• Forged tool.
• High-quality vanadium chromium steel.
• reversed pitch: left-hand pitch.
• Polished fi nish.
• Square shank.
Benefits
• Ideal for removing screws with broken or damaged heads.
Advices
• Drill the broken screw with the HSS-C 5% cobalt (731-700) or HSS G3 (702-703).
• For the tool holder, use an adjustable tap wrench (part no. 827); use an adjustable
spanner for very large diameters and an open-ended spanner or a ratchet spanner for
small spaces.
Ref.U500