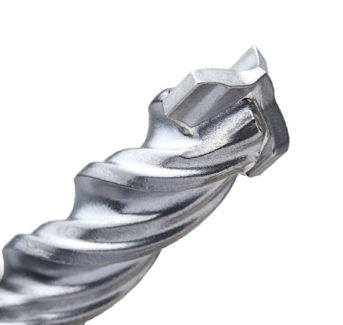 Self centering tip
Perfect concentric hole
Calibrated hole
Features
• Monobloc carbide tip with 3 cutting edges.
• Centering tip 130°.
• 3 shaped fl utes.
• Finish : sandblasted.
• Straight shank.
Benefits
• DURABILITY : Improved life time due to a better pressure repartition
on the 3 contact points.
• PRECISION : A new innovative 3 edges carbide tip, for a perfect clean and concentric hole.
• PERFORMANCES : Faster and safer due to its improved penetration capacity, which
optimizes all fi xing types.
Ref.263Y